Animal Tails
By Pat Orrell, Corrine Koonz-Pushman, Erin Vannoy,
Emily Vannoy and Vicki Westling
Illustrated by Annette Asbill, Jim O'Connell,
Matthew Smiley, and Emily Vannoy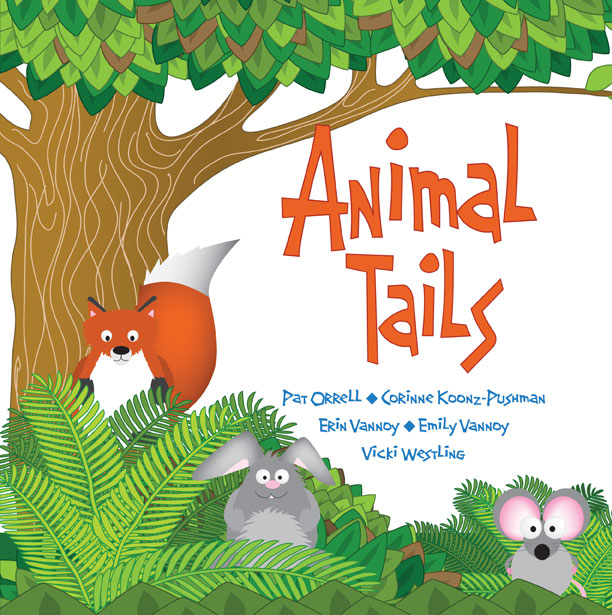 This children's book is written to help inspire children with character development. Each story focuses on an animal character and teaches a character lesson. The stories will bring enjoyment and serve as educational tool.
Through the collaborative effort, lead by Corrine Koonz-Pushman, this book has come to be.  The authors wrote each story with love of children as their compass.
To order Animal Tails go to one of the links below: