Sam and Friends
Who is Sam?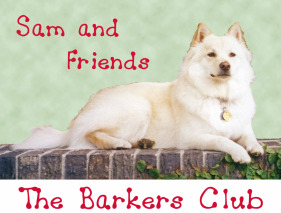 Sam is a white and blonde American Eskimo/Chow mix.  He and his friends, Rudie (a large English Sheepdog), Boots (a short Bassett Hound) and Hannibal (a great yellow cat) invite children to come along with them on their many adventures along the rocky creekbank and shoreline of Lake Erie in western New York.
Valuable Character lessons
With each adventure, children learn a valuable character lesson that helps them understand honesty, friendship, trust, and compassion and respect for others.
How do I join the Barkers Club?
Just click on the Barkers Club button on the left side of the Home Page and you, too, can become a member of the Barkers with Sam and his friends.  When you provide Sam with your email address, you will also receive a copy of The Barker Newsletter emailed to you each month.  Email Sam at sam_and_friends@yahoo.com once you have joined The Barkers.
When and WHERE can I buy a Sam and Friends book?
Go to your local bookstore, and if they do not have one of the Sam and Friends books on their shelves, ask them to order it.  You can also go to your local library and ask that they order the entire series of Sam and Friends Books.  And, of course, you can always order any of the books from this website.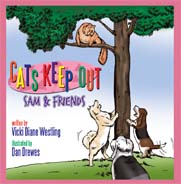 In Cats Keep Out, as in each of the Sam and Friends books,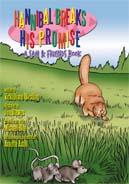 children learn a valuable lesson about acceptance when Hannibal, the big yellow cat, decides to join their club.
Hannibal Breaks His Promise  In this Sam and Friends Adventure,  Hannibal learns about making promises and the consequences of breaking them.  This book is filled with the fun and frolicking nature of Hannibal, the big yellow cat.
One of the more important dangers our children face is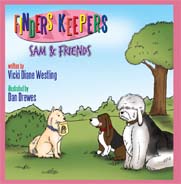 "Stranger Danger."  In  Rudie and the  Blue Van, the animals learn about friendship, and avoiding danger from those who may want to cause them harm.  Rudie and the Blue Van.
For children, learning about honesty is important to their overall character development.  In  Finders Keepers, The Barkers find something they see as valuable and are faced with the dilemma of what to do.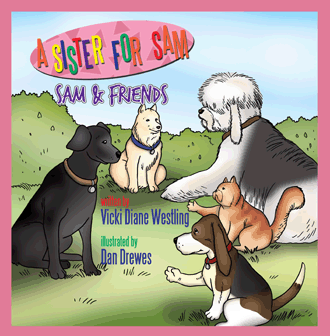 Sam learns about family diversity when he is confronted with getting a sister that is different from him.   In A Sister for Sam, The Barkers learn the true meaning of family.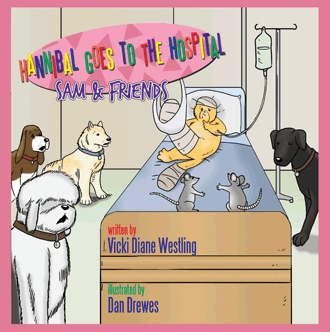 The Barkers learn the dangers of playing with fire, and what to do when they are caught in fire.  In Hannibal Goes to the Hospital, the Barkers are not only scared, but they learn a valuable safety lesson; and the mice learn that being careless can cost them a dear friend.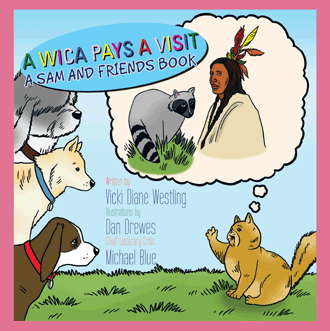 Learning something new is always fun.  The Barkers learn that the Siux Indians had a special name for almost everything, even raccoons!  In A Wica Pays a Visit, they learn about the  dangers of playing with wild animals.
Look for these wonderfully entertaining books that help children practice good citizenship and learn valuable character lessons at your local bookstore or through this website.