Vicki Diane Westling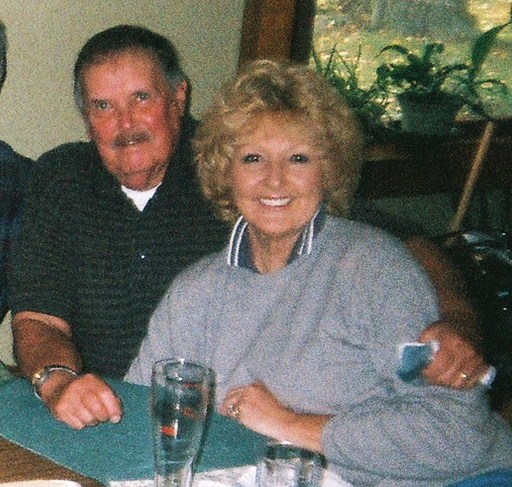 Vicki Diane Westling, Author
Growing up in a family with six siblings, life was not always easy for me, and certainly not the way I thought it should be.  Today, of course, I know that I was wrong; easy is not always right and life has worked out quite well after all. (Being one of seven children helped me to learn the art of negotiation, compromise and working together.  This allowed me to work with four dynamic women in co-authoring a children's book, Animal Tails, a wonderful and rewarding experience.)
Writing has always been a passion of mine, but I am not the only writer in my family.  My brother, Curtis D. Vick has written and published two novels, Shadows in Jerome and The Outdweller.  My sister Annette Asbill has written several children's books.  Her most recent book, If I Were a Mouse, I'd Live In THIS House, was released last fall.
There is always a great deal of competition within any family — sibling rivalry generally comes with the turf.  In our family, however, we are fortunate to be able to celebrate each other's successes.  So when I wrote Thunder of Silence in July 2009 my sisters (I have five) and brother couldn't have been happier; I was delighted, I had dreamed but never really believed it would happen.  I have written a children's book series under the sub-title of Sam and Friends.   Each of the Sam and Friends books teach a valuable character lesson and are entertaining as well as educational for children of all ages.
The twists and turns of my life have been challenging and rewarding. My professional career began in the world of business with long meetings and even longer hours. It wasn't until sitting around a conference table became unfulfilling that I left the business world for the classroom. Teaching children has been my most rewarding profession.
As with anything, education is the cornerstone to success, and I have been blessed.  In addition to my degree in Business Management, I hold professional educator certifications in both Florida and New York State, and I have taught reading, English, writing, special education at both the elementary and secondary levels, and English and Writing at the community college level.  My writings have been published in professional journals- publications, newspapers and community newsletters.   Writing a novel followed by writing childrens books has taken more than a leap of faith.
I am happy to say that the second edition of Thunder of Silence will be released in May 2013 under my own publishing company, Family Hearth Publishing.  This is a good read filled with intrigue and suspicion, romance and mystery - it takes the reader along a pathway that I have been told mirrors and mimics  some of their own lives.
The Sam and Friends series includes seven wonderful stories that teach children about acceptance of others who are different, the importance of keeping promises, stranger danger, honesty, family diversity, fire safety and the dangers of playing with wild animals.  Sam, Rudie, Boots and Hannibal, "The Barkers" provide entertainment and teachable moments for children.
Although writing is a love of mine, it has not been a road without bumps, potholes or corkscrew turns, but with the support and encouragement of my husband, Richard, the last 34 years have been unbelievably wonderful.  He and I live with our dog Sam in a small city nestled along the shoreline of Lake Erie in Western New York.
I sincerely hope that you will read and enjoy Thunder of Silence.   If you have children, or know young children between the ages of 4 - 10, let them read the books in the Sam and Friends Series, Cats Keep Out, Hannibal Breaks His Promise, Rudie and the Blue Van, Finders Keepers, A Sister for Sam, Hannibal Goes to the Hospital and A Wica Pays a Visit. You can visit the Sam and Friends page on this website to learn more about Sam, Rudie, Boots and Hannibal, and read the monthly newsletter, "The Barker."
Don't forget the books of my sister, Annette Asbill and brother, Curtis D. Vick.  Each of us have a different slant on things, and the reading of one may be more your style than another.
For those of you who like a book with several short stories to read to your children, check out Animal Tails.  This is a wonderful little book co-authored by Pat Orrell, Corinne Koonz-Pushman, Erin Vannoy, Emily Vannoy and myself — each of the stories is entertaining and enjoyable. 
Please let me know what you think. You can send your comments to me by going to the contact page; your comments will be posted for you and others to see. 
Thank you, and I hope you enjoy your journey.